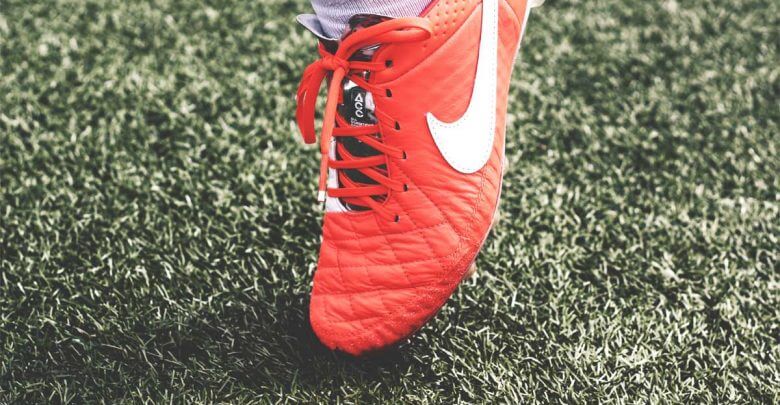 Trump's parade dreams in US over military affairs
Four test playing nations. A former World Number One lost its way to experience one of the lowest points in the annals of their sporting history. In recent times, a supremely insurmountable side at home became more prone to defeats. A team famously regarded as the most volatile side to have taken the field endured isolation and wilderness in the Arabian deserts. A team deemed misfit started making significant strides that the world took note of. These are tumultuous yet exciting times for the test playing nations from the subcontinent.
One day, the leaves wither as they turn old. India and Sri Lanka are primarily experiencing this phase. There are more greens on their tree today. Pakistan is almost in a situation where the leaves are about to fall. The cricketing expiry for Misbah and Younus is much closer than what it was yesterday. Take the story of Shivnarine Chanderpaul, for example. The chances of comeback become slim for the veteran sportsmen moment the form slips away. As long as the fire in the lamp withstands the external pressure of the winds, these legendary players can continue writing more pages in their autobiographies.
India, now in the Sri Lankan shores, are all set to be challenged in conditions they are more familiar of. Ever since the dramatic 8-0 whitewashes in 2011-12, India showed mild signs of recovery. They have had to reshuffle the batting line up ever since the glorious trinity signed off along with the famous Delhi openers who seem to have lost their mojo. Fortunately, they have managed to construct another batting order which a lot of top ranked test countries can feel jealous about. But that's about the best part of the segment that the team can feel proud of. As a unit, the losses at South Africa, New Zealand, England and Australia meant that the slide wasn't arrested. With the one-off Bangladesh test abandoned due to rain, this Lankan tour is the beginning of a two year journey around the rivers and mountains of the sub-continent.
With a new leader and with the Board all set to soon announce the new coach, who would be the man to plot the route map for the future, India's test resurgence is in tricky waters. The followers of the sport in the mad nation have had a long break since the IPL. Since IPL they have had to endure an ignominious one-day tour of Bangladesh. It has been the longest break for the team for a long time. Kohli has promised that he will play five bowlers thus thrusting more responsibility both on the top and the lower order batsmen. So far, Kohli's approach as a leader has been all about making the moves to create a positive result. The aggressive attitude now goes a step further to embolden and empower the players with more trust and responsibility. It is time for his players to contribute with a very conscious mindset craving for consistency. With more matches scheduled in the sub-continent, the onus would be on the spinners to take lead with the attack.
On the other side of the border, Pakistan's resurgence in test cricket has been nothing less than extraordinary. It is no easy task to defend at the adopted home as well as to beat the Lankans in their territory. Significantly, the batsmen contributed crucial runs for their bowlers to pick twenty wickets. After a relentless search for steady batsmen who build their game on temperament, Pakistan seem to have solved the puzzle. Ahmed Shehzad's ability to convert starts into hundreds has provided a reasonable stability at the top of the order. Shan Masood, is still very young. But he showed enough gumption to convince about his ability and temperament. Asad Shafiq and Azhar Ali have been the biggest finds for Pakistan cricket in recent times. They have been the pillars around whom the game revolves. The best part about the two is that, they emerge from a different school of cricket where calmness and patience are considered as stepping stones for success. Shafiq and Ali have both tasted success and have good knowledge of what it takes to score hundreds in test matches. Between Shafiq and Ali, come the most experienced Pakistani pair of Younus Khan and Misbah Ul Haq. While they both don't seem to come close to an end with their careers, Pakistan's fresh approach in ODIs gives a good look into their batting resources when the legends call it a day. That Pakistan completed a rout in Sri Lanka, defeating the hosts in all formats of the game, shows that the team is experiencing a positive growth. After the final T20, there were great scenes of camaraderie and team bonding. Importantly, Pakistan have showed that they enough stomach for challenge and hunger for victory.
The inclusion of Sarfaraz Ahmed in the middle order is the single most powerful addition for their line-up. Teams are prone to produce inconsistent results if they carry a lot of flashy batsmen. Such batsmen will change the complexion of the game within a session or two. Since their approach can't be tempered, it would be difficult to expect them play a fighting innings. Sarfaraz, amazingly, can play both roles. He has lent fire to the batting order that finally found solidity and method to their game.
While Pakistan need not worry about the fast bowler produce, Saeed Ajmal's exit from the scene could have spelt dooms for any team. Yasir Shah's emergence as an attacking leg spinner smoothened the transition. Yasir Shah provides Misbah with both control and strike force. When the batsmen succeed, Shah becomes a bigger prospect for Pakistan's success. The way he bowled in Sri Lanka on not so friendly surfaces was a display of his stern character and his ability to play according to the conditions.
Pakistan's biggest challenge, though, is yet to arrive. They have slowly begun to become a strong opponent in home conditions. But just like how the challenge was for India, or for that matter any other subcontinent team, Pakistan's ability to survive and succeed will be tested on a bigger scale when they play in Australia, South Africa, England and New Zealand.
The latest victim of the Bangladesh assault were the South Africans. Not so long ago, Bangladesh gave both India and Pakistan a rude lesson that told the world that they have finally arrived. While Bangladesh's resurgence has mostly been in the ODIs, they made some impression when they bowled out South Africa for under 250 and took an important lead in the first test at Dhaka. The promise that Bangladesh have shown in the past six months only makes us believe that the team has matured heads who are ready to act responsibly for team's success now. At the helm of affairs is Hathurusinghe, who is carving a legacy of his own with this resurgence. The coach has gone the long yards to make his team believe that they definitely can. The likes of Tamim Iqbal, Imrul Kayes, Mahmudullah, Shakib Al Hasan, Mushfiqur Rahim and Mashrafe Mortaza have absorbed enough quality of international cricket, that they can be the torch bearers for Bangladesh cricket now. These players have shown immense maturity in taking ownership on the field and guiding the younger ones in the best way possible.
Considering the following that Bangladesh have in their backyard, it was going to be impossible for them to never improve. All this while, the stars who are torch bearers today were seeking inspiration to grow bigger. Their heroes never made it big. They got back home defeated again and again.
With Australia touring Bangladesh next, there wouldn't be a better measure of their progress than testing it against Australia's Gold Standard.
Sri Lanka have a problem aplenty. It is a mixed scenario that each of India and Pakistan have experienced for a long time. Under Angelo Mathews, this Lankan team is taking baby steps with their resurgence. The best aspect of this resurgence has been the performance of their fast bowlers. The tank is full with quality that Mathews can afford to prepare fast and seaming tracks for their bowlers to achieve desired results. Dhammika Prasad has come of age. Nuwan Pradeep, Suranga Lakmal and Dushmantha Chameera have had their moments. Twenty three year old Chameera, especially, has come for a lot of praise. Along with the captain himself, Sri Lanka's pace attack are in good shape for the present and for the immediate future.
But their real concerns come with their batsmen. Jayawardane is gone. Dilshan is gone. So will Sangakkara by the end of this month. While the batting has shown odd sparks with Kaushal Silva and Dimuth Karunaratne, Angelo Mathews continues to be the lynch pin in this batting order. The replacements and the next-in-line are the players who have been there with the team earlier. Jehan Mubarak's and Upul Tharanga's selections gives away the fact that the older men who were discarded before, continue to be the best of the lot to play test cricket. Sangakkara's fear in the loss of quality in the first class cricket, is well placed. If the structure can't produce new talents then there is something wrong that needs to be fixed at the earliest.
The Lankans trust Chandimal and Thirimanne a lot. While they have been impressive in shorter formats, both players need to raise their hands up now to shoulder responsibility. The series against India, is hence going to be very crucial for these two players. If both of them fail to make any mark, the middle order will be in tatters.
«There's something happening here; What it is ain't exactly clear.» -For What It's Worth, Buffalo Springfield 1967
This lyric, written 50 years ago about another time could apply to our world now. What we understood about the sixties revolution after it happened was that it was a reaction to a deep unhappiness with the established order that had brought two world wars. People didn't know what exactly they wanted, but they certainly didn't want what they had come to see as normal.
Now, five months into Donald Trump's America, as we watch Brexit threaten the foundations of the European Union and stand appalled at increasingly nihilistic Islamist terrorism it is clear something is happening. The old order is crumbling. That's easy to interpret. The difficult part is who is opposing who? It is a fast emerging conflict, but broadly it is between opportunist, populist, revanchist and nationalistic politicians and their followers against the ancient regime of liberal, consensus leaning, globalist internationalists.
President Trump is the standard bearer for the first group, but he has fellow travelers in Britain and across Europe. This, let us call it a movement, is not slavishly committed to political correctness or multiculturalism. Russia is being connected to Trump by the Western media. But a lot of this is down to the fact that Vladimir Putin, too, refuses to kow tow to the second group.
For the last 30 years liberal, consensus driven, globalist politics dominated the rich, influential power blocs. The United States and the European Union (EU) through the 1980s and 1990s dominated world politics. And the two power blocs, intertwined with the military alliance of NATO and supported by the United Nations formed one all dominating, usually cohesive conglomerate.
The EU, though it expanded to 27 countries, and was supposed to represent a homogenous group was and is dominated by an axis of Germany and France. The EU will not deviate toward policy that adversely affects the interests of this axis.
The United Kingdom stood up to the French-German axis, and now it has left. Russia, re-emerging with confidence, would not be intimidated. But all this the EU and its dominating powers could handle. Then Trump became US President. This wild card has blown all the old certainties away.
Rapidly the accepted pillars of global politics have crumbled. The old way of doing things, driven by the liberal democracies and leaders like German Chancellor Angela Merkel was stuttering. A week ago, in a Bavarian Beer Hall, Angela Merkel was driven to say: "The times when we could completely rely on others are, to an extent over."
Merkel supporters – and even her internal enemies – nodded at her bellicose language.
She was saying that Trump's America, the 'want away' British and the cynical Russians and everybody else can't be relied on anymore. They disagree, and they must be wrong. There is a general acceptance in the global, opinion setting liberal media that these three power blocs have wronged the EU power brokers.
This scolding from Merkel was inspired by Trump's tour through Europe when he did some scolding of his own.
At a G7 meeting in Sicily Trump criticized America's traditional European allies over NATO obligations and made clear that he was willing to go it alone on climate change and trade.
The Old Guard, led by Germany its close EU colleagues, are characterizing Trump, the British and other nations and political movements who oppose them as right wing and reactionary. The language of their criticism carries innuendo. Those who oppose them are violent, racist and backward thinking. The narrative from the European leaders in the EU to the departing British has been that they are a nation of fools led by inward looking politicians.
America too is, they say, a misguided country led by a backward, isolationist leader in Donald Trump. These views are strongly supported by large swathes of the media. The Western media is predominantly liberal, leftist and supportive of consensus politics.
I contend that it is the consensus, liberal politicians that are out of step. It is they who are suddenly seen to be tied to an out-of-date and exhausted ideology. The reaction of the European democracies to Trump indicates history has overtaken them.
Trump said at a NATO meeting in Brussels at the end of May "NATO members must finally contribute their fair share and meet their financial obligations."
And it was met with shock.
Trump has been castigating NATO and the unwillingness of America's partners to spend the required 2 percent of GDP on defense for well over a year now. He has driven it home time after time.
I was in Washington when he told Merkel to her face about his concerns.
When Trump last week pulled out of the Paris Climate Accord there was a worldwide shrill revulsion.
Belatedly some thinkers and writers have come to see that the reaction to this was over the top. Again, amazingly, many world leaders and commentators have not been listening to what Trump has been saying. Or why he is saying it.
He has opposed this deal since he rose to become a Presidential contender a year ago.
His castigation of NATO is not some mindless attack on old allies. It is a deep belief that America is being taken advantage of. America First he says and he means it.
His exit from the Paris deal is down to the fact that he believes it is a bad deal for America. And many agree with him.
And we get to back to basic politics. Trump was elected in the Rust Belt of the United States. And Greater Appalachia, a huge neglected, mainly white area in the middle of the United States that has been wonderfully chronicled in the Hillbilly Elegy memoir of JD Vance.
Trump believes the Paris Accord is unfair. It is bad for the US, it is bad for the US coal industry, and it is bad for the working class folk in the middle America states that elected him. And he is out.
When he accompanies his departure with crass and rather inaccurate statements like "I represent the people of Pittsburgh, not Paris," it allows the intelligentsia to sneer. But it is an ingenious summation. The Paris Accord hurts steel workers in Pittsburgh, so it is out.
To me, this indicates that NATO allies the EU and lots of the world aren't really observing and analyzing their foe. They aren't looking at his political base and understanding what he is doing.